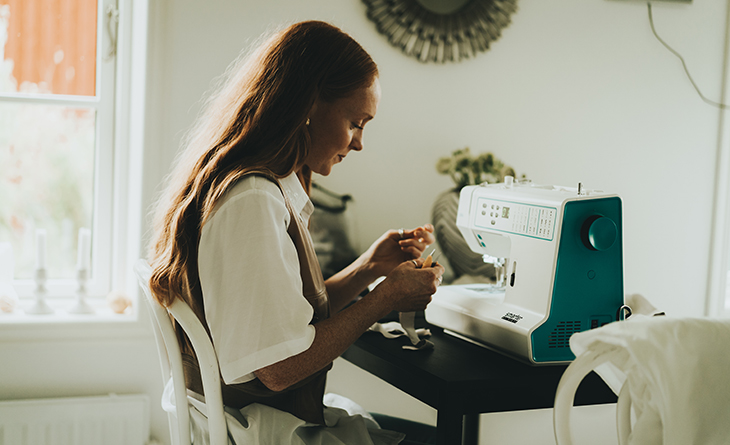 Blog Post #1 – Hi! I´m Kristrún!
Hi there!
My name is Kristrún Rut Hassing Antonsdóttir and I recently joined the women's senior soccer team at SKN St. Pölten.
Since this is my first blog post I thought it only appropriate to introduce myself.
To start off, let us dive into the basics:
You already know my name,
I'm 26 years old, turning 27 this year,
I come from Iceland,
I study Creative Arts,
I have red hair and green/blue eyes…
I'm not going to bore you with any more of the general stuff.
Instead I thought I'd go into something a bit more personal, and maybe a bit random:
I love singing and I don't get through a day without it,
I can't get enough of cartoons, especially Disney movies,
I'm a big dog person,
I really like doing something creative, like for example knitting, crocheting, sowing, drawing…
When I was younger I did gymnastics, soccer, basketball, and badminton,
My favourite thing to do on an off-day is to find a nice coffee house and grab a cup of coffee with a side of something sweet perhaps,
I've lived in Iceland, America, Denmark, Italy, Norway, Sweden and Austria,
I whole-heartedly enjoy nature,
I'm a huge fan of flea-markets and second-hand stores.
Hopefully you are starting to get a better insight into who I am and my personality.
But, who am I as a soccer player?
I believe I'm an experienced team-player,
I've played for Selfoss in Iceland, Chieti and AS Roma in Italy, Avaldsnes in Norway, BSF in Denmark, Mallbackens IF in Sweden, and now SKN St. Pölten in Austria (Vamos Wölfinnen!!)
Now, I don't want to give up too much information, but instead I would like to encourage you to make up your own mind about me as a player when you come to watch us play or sit at home watching us on the television!
Keep supporting and let's make this a great second-half of the season 🙂